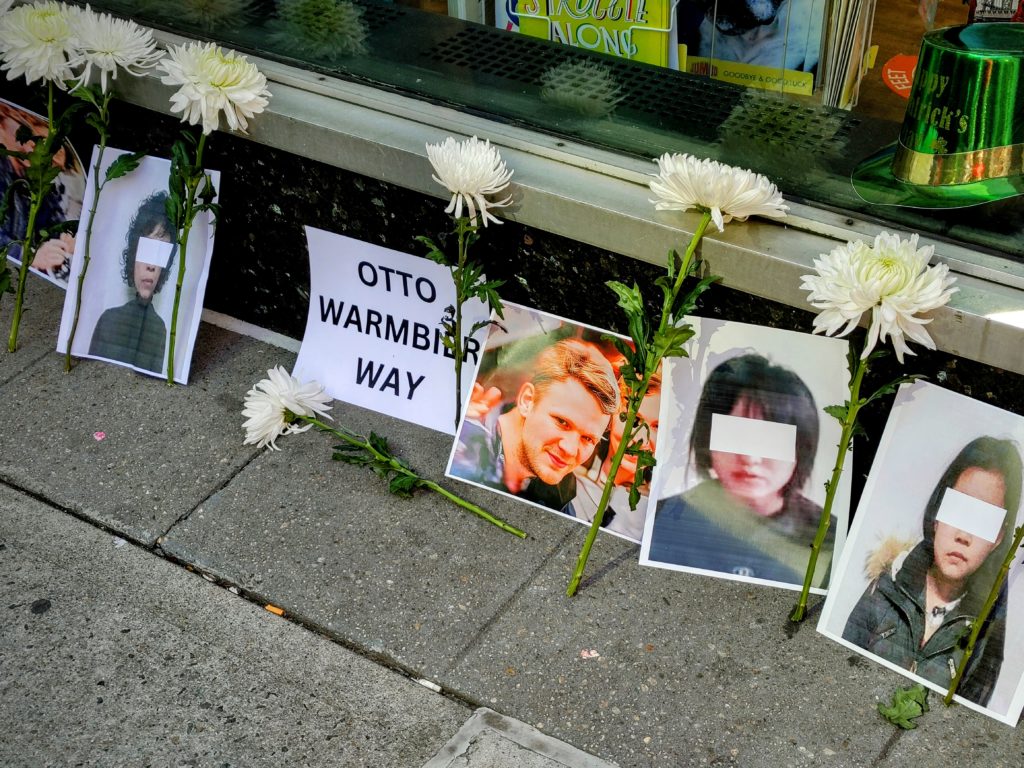 Please click here to sign our petition supporting the renaming of East 44th Street and 2nd Avenue Otto Warmbier Way.
Otto Warmbier was a 22-year-old American student who was arrested in North Korea in January 2016 and sentenced to 15 years of hard labor for allegedly stealing a propaganda poster from his hotel. He was released from North Korean custody in June 2017 in a comatose state and died just days after his return to the United States.
Warmbier was a student at the University of Virginia, where he was studying economics and had a bright future ahead of him. He was in China as part of a study abroad program when he decided to take a brief trip to North Korea. After his arrest, Warmbier was forced to make a public confession to the crime of stealing the propaganda poster, which many believe was coerced. He was subsequently sentenced to 15 years of hard labor, which he spent in captivity until his release.
Warmbier's release came after months of diplomatic efforts by the US government. However, Warmbier's tragic condition upon his return to the US quickly revealed the horrors he suffered at the hands of the Kim family regime. Warmbier's family revealed that he had been in a coma for over a year and had suffered severe brain damage, likely as a result of physical torture and abuse during his captivity. The North Korean government denied any mistreatment, claiming that Warmbier had fallen into a coma after contracting botulism and taking a sleeping pill.
The death of Otto Warmbier is a tragic reminder of the dangers posed by the North Korean regime and the human rights violations committed against both foreign nationals, like Otto Warmbier, and against the citizens of North Korea.