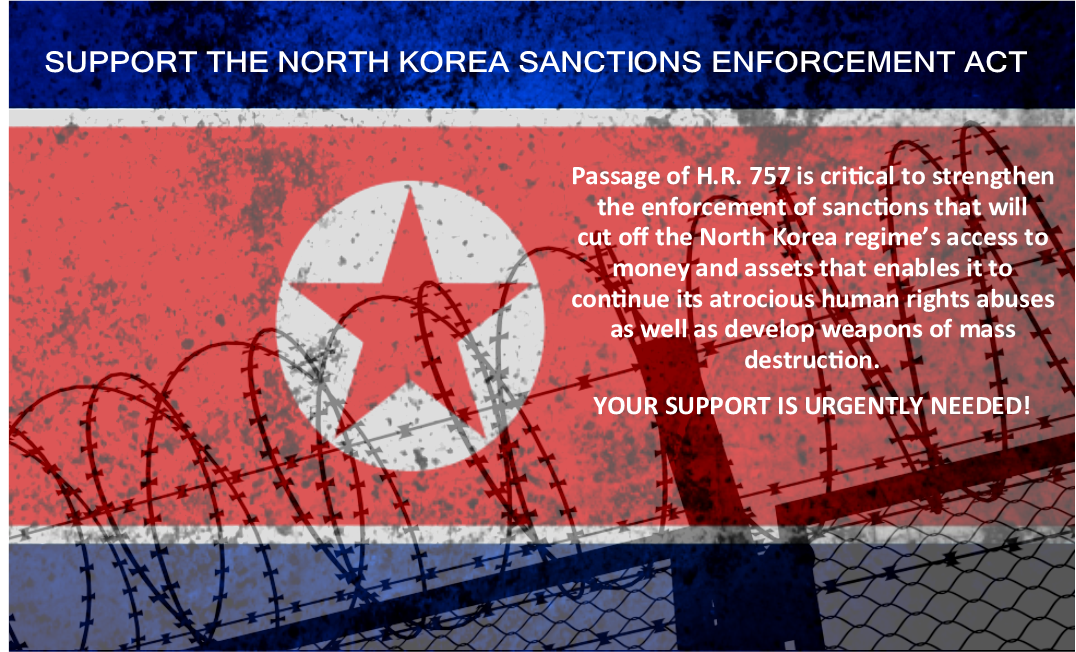 PLEASE TAKE ACTION TODAY!
We urge you to contact your U.S. Senator to express support for H.R. 757. The North Korea Sanctions Enforcement Act of 2015 is a bipartisan legislation that will strengthen the enforcement of tough, targeted financial sanctions against the North Korea regime and its egregious human rights abuses, censorship, arms trade, weapons of mass destruction development, illicit activities, and cyber attacks. 
Tennessee Residents: 
Please also call Senator Corker's office at:
202-224-3344.