Support Free North Korea Radio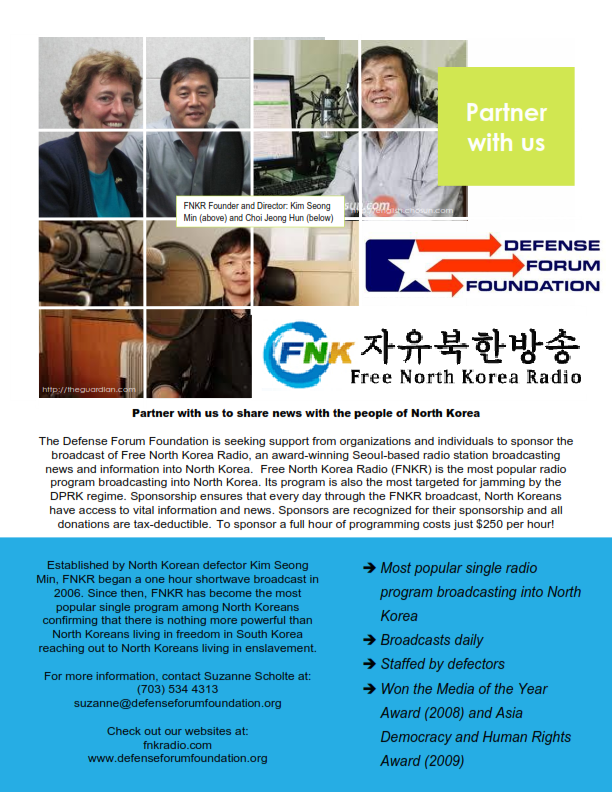 FNKR is the award winning radio station, staffed by North Korean defectors, that is broadcasting into North Korea news, educational programs about democracy and human rights, accurate historical facts, other vital information, and hope to the isolated people in North Korea. According to independent surveys of North Koreans who have escaped, FNKR is the most popular radio program that has ever broadcast into North Korea. The FNKR website is also the most popular website in South Korea for information about North Korea. FNKR's founder and director, Kim Seong Min, has received international recognition for his work. He is the recipient of the 2009 Asia Democracy and Human Rights Award from the Taiwan Foundation for Democracy and the 2008 Media Award from Reporters Without Borders. FNKR needs your financial support to continue its crucial work. To support this broadcast, individuals and organizations can make a tax deductible donation to FNKR through the Defense Forum Foundation.
For more info about Free North Korea Radio, click here.