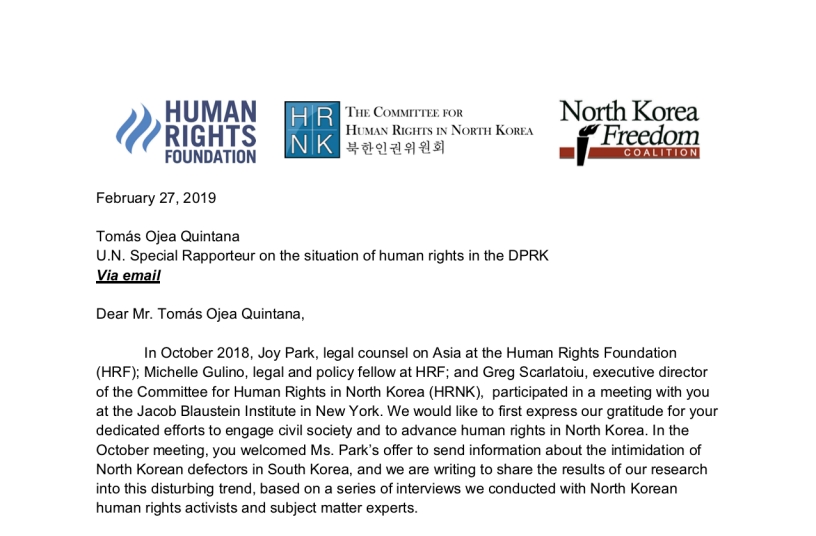 NEW YORK (February 27, 2019) — In a joint letter addressed to the U.N. special rapporteur on the situation of human rights in the Democratic People's Republic of Korea, the Human Rights Foundation (HRF), the Committee for Human Rights in North Korea, and the North Korea Freedom Coalition urge Special Rapporteur Tomás Ojea Quintana to address the South Korean government's efforts to silence North Korean defectors and other human rights activists, thereby abusing their hard-won rights to free speech and free assembly.
"South Korea has historically been a safe haven for those escaping from human rights abuses in North Korea," said the letter signed by Joy Park, HRF's legal counsel on Asia. "It is unconscionable that defector-activists … are facing limits to their free speech and assembly yet again, this time in a country that many see as a shining example of democracy in Asia."
Since President Moon Jae-in took office in May 2017, his administration's "moonshine policy" has discouraged activism that it believes conflicts with the goal of establishing diplomatic relations with North Korea. The South Korean government has repeatedly interfered with activists' press interviews, public speaking opportunities, advocacy work, and sources of funding.